TRANSILVANIA TALENT LAB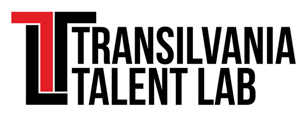 What is Transilvania Talent Lab?
Transilvania Talent Lab is a 7 day workshop, organized in the frame of Transilvania International Film Festival, with the purpose of educating and promoting emerging filmmakers (screenwriters, directors, producers), who are in development with their first feature film project, fiction or documentary.
Transilvania Talent Lab is organized by Transilvania International Film Festival in partnership with Control N.
Transilvania Talent Lab joins projects like EducaTIFF and Let's Go Digital! as a new training platform for encouraging emerging filmmakers and a way to introduce them to European film industry.
Who is it for?
Emerging filmmakers, screenwriters, directors, producers in Romania and Moldavia, who wish to develop their first film project (fiction or documentary) and to understand the basic circuit of professional international cinema.
The participants must be at least 21 years old, with or without an academic background in film. Previous film experience is compulsory.
How does it work?
8 participants are selected and divided into two categories: 4 screenwriters/directors and 4 producers.
For the writers/directors the selection is based on their projects (fiction or documentary), in development. Producers are selected according to their CV, intent letter and previous experience. Upon selection, producers are offered one of the writers/directors projects, for work purposes during the workshop.
The 4 groups that result (1 writer/director + 1 producer) go through intensive training, applied to each project in particular.
The purpose is to create a work flow that allows direct interaction between writers/directors and producers, as well as a hands on experience.
Apart from the work on the participants' projects, Transilvania Talent Lab organizes a series of masterclasses with festival guests, addressed both to the participants and to the festival audience.
The participants receive an accreditation, which guarantees access to all the screenings and events of the festival.
What is the training based on?
The workshop focuses on the creative and financial aspects in the development stage of a film project (script development, financing options, market perspectives etc). The training is composed of group sessions, seminars, case studies, individual feedback, simulations (simulating a market application, a pitch etc.)
The program is led by two main trainers – one of them specialized in script development and the other one with a wide experience in developing and evaluating a project, co-production markets and consultancy.
The program includes seminars and masterclasses offered by festival guests, with wide experience in different sides of cinema.
How do I apply?
The application is available online on www.tiff.ro.
Required documents for writers/directors
– application form with personal information
– project synopsis(500 characters)
– project treatment (max 7 pages)
– portfolio:
– writers: one produced screenplay (the written version together with a link to an online screener of the film – short fiction_
– directors: one film they directed (short, fiction/documentaru) – link to an online screener
– curriculum vitae
Required documents for producers
– application form with personal information
– letter of intent which explains the reasons they want to be part in the workshop (1 page)
– curriculum vitae
– portofoliu: one film in which they had a contribution in the production department (coordinator, assistant, runner, etc) – link to an online screener (short/feature fiction/documentary)
The participantion fee for Transilvania Talent Lab is 100 euros, which covers the accommodation, meals, access to all the events of the festival and the specialized training.For participants who reside in Cluj, the participantion fee is 75 euros. The 8 participants will be selected based on their application. The best application will be the winner of the TTL Scholarship, which will cover the participation fee.
For more information on Transilvania Talent Lab, the application form or information regarding the next edition, please visit www.tiff.ro.