OANA RĂSUCEANU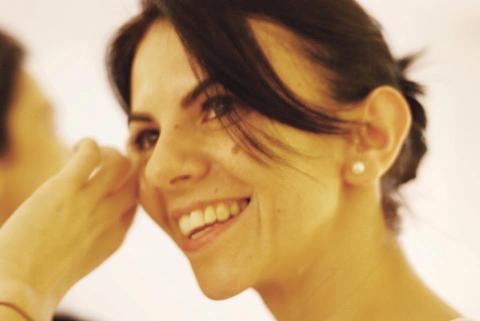 She is a gradute of the National University of Theatre and Film "I.L. Caragiale" (UNATC) – screenwriting and film critics  – and SNSPA – Public Relations and Communications. She has also pursued a master in Coreography at UNATC.
She is the co-writer of short films like Hi Cristina! By Cristina!, Friday Around 11, Tabasco and Skugos, medium length films like Stuck on Christmas and the feature films like Breaking news.
In 2007 she designed the concept and coreography of the dance show Dear Diary. Apart from Dear Diary she was the performer in two other dance shows: 48 lat.N and Fragmente.
She has an intense PR and cultural management activity, which started in 2004 as a PR Manager of Transilvania International Film Festival (TIFF). She was the project manager of Gopo Awards (2007 – 2011), PR Manager of the NexT Short and Medium Length International Film Festival (2007 – 2010), PR Manager of the National Theatre Festival (2006 – 2007). Her public relations experience includes promotional campaigns for films like Love Sick (directed by Tudor Giurgiu), The Paper Will Be Blue (directed by Radu Muntean) and The Happiest Girl in the World (directed by Radu Jude).
Starting with 2009 she has collaborated with Doha Film Institute (DFI) for Doha Tribeca Film Festival (2009 – Registration Coordinator, 2010 & 2011 – Volunteer Manager). In 2011 she was the project manager of the project Richard III in Doha, a theatre production directed by Sam Mendes, performed by Kevin Specey, within The Bridge Project and presented in Doha, Qatar by the DFI.În perioada 2009 – 2011 a fost preparator universitar în cadrul UNATC, la secția de scenaristică a facultății de film. Este redactor de film al revistei Unica (din 2001).
ANA AGOPIAN
She is a gradute of the National University of Theatre and Film "I.L. Caragiale" (UNATC) – screenwriting and film critics – and of European College of Liberal Arts (ECLA), Berlin. In 2010 she finished a master degree in screenwriting at UNATC.
Together with Oana Rasuceanu and Iulia Rugina, Ana has co-writen several short and medium length screenplays (Hi Cristina! Bye Cristina!, Tabasco and Stuck on Christmas), presented and awarded at international film festivals and the feature film Breaking News, developed within programes like Sources 2, Graz 2008, Nipkow Program, Berlin and Scripteast (Sterdyn, Berlin, Cannes, 2009).
As a screenwriter, Ana has collaborated with Media Pro Pictures (starting 2006) and HBO (in 2011). She has co-written television series like Cu un pas înainte and Om bogat, om sărac.
Her activity includes collaborations with some of the most important film festivals in Romania. She is the Guest Service Coordinator for Transilvania International Film Festival – TIFF (since 2011) and has worked  for Anim'est International Animtion Film Festival (2010, 2011).
Presently, she is assistant teacher at UNATC, where she is teaching screenwriting.
IULIA RUGINĂ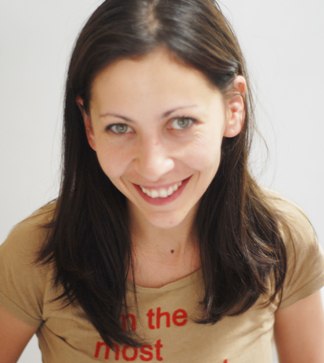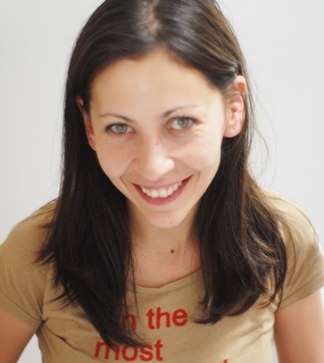 Born in Bucharest in 1982, Iulia has received a BA degree and a Master Degree in film directing at the National University of Theatre and Film in Romania.
The short films she has directed during film school have been screened at international film festivals like Oberhausen, Ludwigsburg, Munchen, Trieste, Bruxelles, Poitiers, Sofia, Valencia, Cracovia, Bristol and others.
In 2009 she wrote and directed the short film Museum of Broken Relationship, financed and produced in Bosnia Herzegovina. In 2010 she started a collaboration with Actoriedefilm.ro, which resulted in 3 short films, featuring unprofessional  actors: Raluca+1 (2010), Sink (2012), Dying From a Wound of Love (2014). In 2013 she made her feature film debut with Love Building. The film was awarded with the Special Mention of the FIPRESCI jury at the Warsaw Film Festival and came in second at the Romanian box office that year. In 2014, Iulia directed the sequel, Another Love Building. She is presently in post-production with her third feature, Breaking News.
She has also been actively involved in cultural management, collaborating with Transilvania International Film Festival, NexT Film Festival, Anim'est Film Festival. In 2011 and 2012 she spent 3 and 4 months in Doha, Qatar, where she worked for Doha Tribeca International Film Festival. Between 2009 and 2011 she taught screenwriting at the National University of Theatre and Film. She was also part of the team for several social and humanitarian projects like S.P.E.R – Stop Prejudice about Rroma Population, BEAMS or School After School.