DORIAN – contemporary dance performance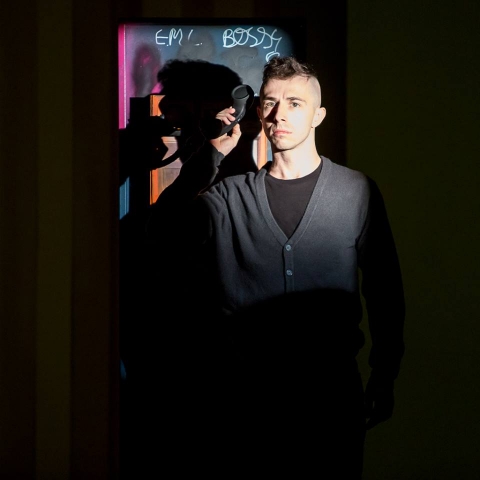 Dorian is a dance performance, designed around one actor-dancer (George Albert Costea), which combines contemporary dance with multimedia projection. The performance is created by Oana Rasuceanu (concept, directing and choreography), together with a creation team that includes Iulia Rugina
(film director in charge of the visual projections), art director Andrada Chiriac and composer Mihai Dobre. The show will be performed in three different cities: Bucharest, Timisoara and Arad.
The performance is build from a simple premise, absurd, yet powerful and difficult to avoid: the end of the world is coming in 24 hours. October 5th, 2016. At 8 AM. The show is composed of a mix of contemporary dance and multimedia projections. The blend between the physical, real, concrete and live movement and the images screened in the background will lead to the discovery of the past and present in Dorian's life.
Three different spaces will host the performance – UNTEATRU Theatre in Bucharest, "Mihai Eminescu" National Theatre in Timisoara and Teba Factory in Arad. The audience will discover a group of artists whose main purpose is to offer an original cultural product and to attract the attention towards contemporary dance.
The dance performance DORIAN will have its premiere in October 2016. It is a project co-financed by the National Cultural Fund Administration and within the ACCES program of the Ministry of Culture.