LET'S GO DIGITAL!
Film Workshop For Teenagers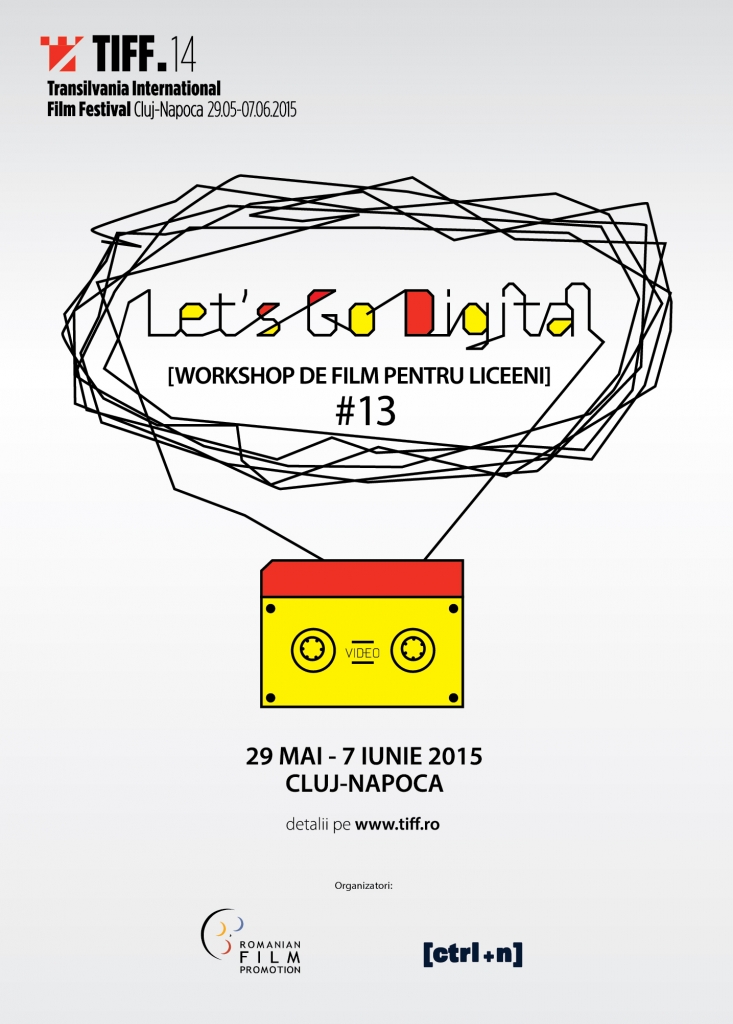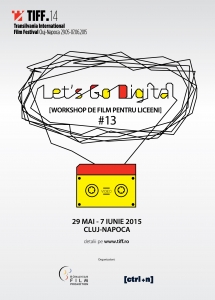 LET'S GO DIGITAL! is a film workshop, organized by Control N in partnership with Transilvania International Film Festival. The workshop is dedicated to teenagers, aged 14 to 18, from all over Romania, with a passion for film and photography.
The purpose of LET'S GO DIGITAL! (LGD) is to promote film education within teenagers, to offer them the chance to come closer to the film industry, to discover and nurture future talents for Romanian cinema.
For 10 days, the young participants will be in contact with the film industry, from the inside, while they go through all the stages of the making of a short film: writing the script, shooting, editing. They will have access to professional equipment, will be guided by film professionals and will be able to take part in all the events of the festival.
15 participants, selected by the trainers of the worksop, based on an online application, will be working in teams of 3 and will be given a theme to follow in their films. Apart from them, 3 senior LGD participants, alumni of previous editions, will have the role of guiding the juniors in their filmmaking and of preparing a "making of" film of the workshop. The film resulted after the workshop will be screened in the last day in front of the festival audience, who will then vote for the best film of the Let's Go Digital! workshop. The winning short film will be screened at the closing gala of the workshop.
Launched in 2005 by the Transilvania International Film Festival, Let's Go Digital! has become, over the years, a real creation lab for teenagers in love with cinema. Many of the former LGD participants have become professionals in film – they are film school graduates, extremely active as filmmakers.
To learn more about the workshop and to stay up to date to the next editions, please check the Transilvania Film Festival website (www.tiff.ro).