ANTOINE LE BOS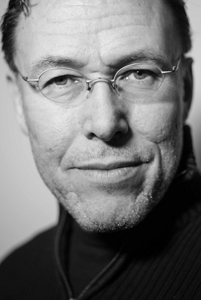 Antoine Le Bos is a French screenwriter and script consultant with more than 25 feature film scripts delivered under contract as a writer or co-writer and the experience of over a hundred feature projects followed as a consultant.
Following a first life as a sailor and an interrupted Phd in philosophy at the Sorbonne, he graduated from the CEEA in Paris (the French conservatory for film writing) in 1996. After directing short films and on-stage experiments, he co-created the 3D animation series Ratz, which aired in more than 20 countries and in 2002 created the Ciné-Ecritures workshops in Paris.
Soon he discovered a deep taste for dramaturgy. He has worked as a consultant for the Moulin d'Andé (CECI, France), tutoring their 2005 to 2007 rewriting sessions, as well as on the European Short Pitch 2007 to 2010 sessions and teaches screenwriting at Brest University.
He won the Gan Foundation Prize as a writer in 2005 and works with, among others, the Afghani director and Prix Goncourt Atiq Rahimi.
Since 2007, he has been the Artistic Director of Le Groupe Ouest, European centre for film creation in Britanny and recently co-created the Cross Channel Film Lab between France and Great Britain.
Since 2007, he has been a tutor for the Script & Pitch Workshops and TorinoFilmLab as well as for Interchange since 2009.
Until 2002, Julien Lilti lived between France and Burkina Faso where he completed his studies in sociology and rural development .
After earning a master in documentary filmmaking in 2003, he has worked as a reporter for Canal + for four years.
Meanwhile, he took part in several films in front or behind the camera.
In 2007, he dropped journalism to become a fulltime screenwriter. Since then he has both written for television (The World of Pahé ), for films (Pax Romana, Hippocrates, Adama, Rudy) and documentaries (Gilles Caron, j'ai voulu voir).
Hippocrates, feature film which he has co-written, co-produced by Canal + and France 2, has been the enclosure movie of 2014 Cannes Critics week ans has been released in theaters in France last september.
His most recent personal project, Adama, a feature-length animation movie, was selected to the Groupe Ouest residency and earned a "development award" in 2012 TorinoFilmLab. It is now in production and will be released in October 2015.