Supported by Creative Europe – MEDIA Programme of the European Union, LIM, the European platform for project development of limited budget feature films, is developed in partnership with Control N (Romania), Vlaams Audiovisueel Fonds – VAF (Belgium), Krakow Festival Office – KBF (Poland), and the Transilvania International Film Festival – TIFF.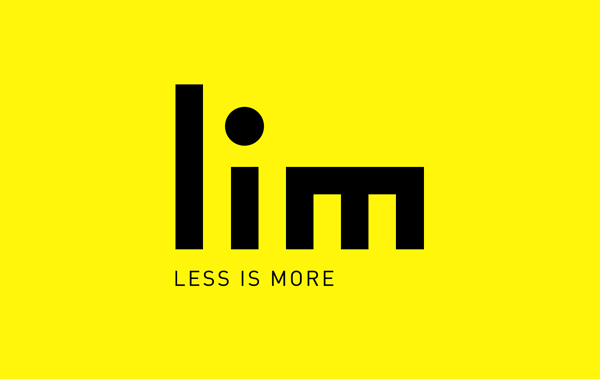 Control N Cultural Association (Romania) – Founded by two screenwriters and a film director, Control N Cultural Association is one of the most active NGO in Romania on film education field. Control N aims to promote and facilitate film understanding among people with a passion for cinema or a strong experience in this domain. Control N tries to awaken the interest for cinema in Romania, to offer a basis in cinema education in schools and to facilitate access to new events and tendencies in world cinema.
 Control N projects center around training workshops, film courses and panels, dedicated to both amateurs and professionals. Being a part of LIM is just a continuation of an intensive work in this area, getting its founders' experience as key contributors to the entire project.
Le Groupe Ouest (Franța) – Created in Brittany in 2006, Le Groupe Ouest has become the first place in Europe in coaching writers for cinema in residency. On the beaches of Finistère, more than 500 filmmakers have been coached to this day, among which we saw in 2016 « Divines », Golden camera in Cannes and « Godless », Golden Leopard in Locarno.
Transilvania International Film Festival (România) – After years of continuous work in promoting Romanian cinema and welcoming international guests to meet national productions and their filmmakers, in 2015, the festival rounded up its industry activities under one umbrella. TIFF – Industry is open for talents from Romania and Moldova and is gathering Transilvania Talent Lab (TTL) – the hands-on programme dedicated to emerging talents, and Transilvania Pitch Stop (TPS) – a tailor made workshop for feature fiction films wrapping up with a public presentation and one to one meetings. TIFF – Industry hosts a series of masterclasses, lining-up experts in audience development, and script writing, film directors, documentarist and personalities. TIFF Industry also means closed screenings for industry members and special screenings of the newest Romanian films, in the presence of their filmmakers.Therefore hosting one LIM working workshop and the only live meeting experience between LIM participants and industry professionals from around the world brings a large benefit to the entire project and its participants.
The Flanders Audiovisual Fund – VAF (Belgium) supports audiovisual production in, as well as international co-productions with Flanders. The Fund was set up by the Flanders government in 2002 and is headquartered in Brussels. The aims of the VAF are threefold: to develop a sustainable audiovisual industry, to encourage and support upcoming audiovisual talent and to promote a vibrant audiovisual culture in Flanders. VAF accomplishes four main tasks. It provides financial support for audiovisual productions (1) and promotes these in Flanders as well as abroad (2). The Fund also grants scholarships, finances professional training and supports/organises workshops (3) as well as carries out surveys on the audiovisual field (4).
Krakow Festival Office – kbf (Poland)
Krakow Festival Office (KBF) – one of the most active institutions in Polish cultural life, responsible for Krakow's largest festivals, spectacular entertainment for audiences reaching as many as a hundred thousand members, events heralded in Poland and across Europe in the fields of music, theatre, film, fine arts and literature since the year 2000. Via the activities of Krakow Film Commission and the Krakow Regional Film Fund, KBF supports the development of audiovisual industry in the Malopolska Region (film funding, production support, professional training and industry events).
The project is also supported by its associated partners: Euphoria Borealis (Finland), StoryLab.pro (Poland), Danish Film Institute – New Danish Screen (Denmark), iFeatures / Creative England (UK), TorinoFilmLab (Italy), Gan Foundation for Cinema (France), Centre National du Cinéma, CNC (France), Centrul National al Cinematografiei (Romania), Administration of the National Cultural Fund (Romania)