FIRST SEASON
TELEVISION SCREENWRITING COURSE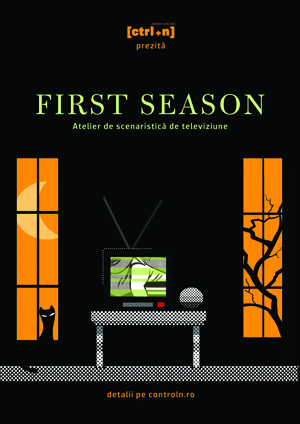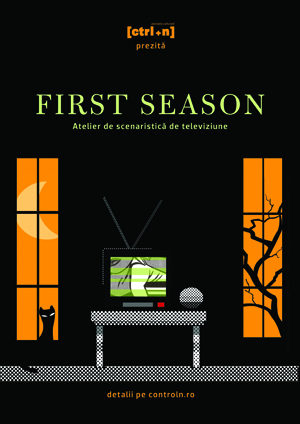 In First Season you will learn why television series manage to keep you in front of the television for hours. Why is it that when an episode is over, you want to watch the next one. You will learn, step by step, how a television series is built, as well as the notions you need to write your own: character arc, story arc, synopsis, outlie, turning point, spec, bible, etc. For 8 weeks you will be working on your own idea for a television series and by the end of the course you will have set the base for the first season of your own television series. The course is held by screenwriter Ana Agopian. 
The genre we focus on is TV Drama (50 minutes), but the course will touch briefly other genres (sitcom, TV film, miniseries, reality show, etc.)
The course is dedicated to both beginners in screenwriting, as well as those who have studied or have worked in this area. First Season focuses on  analyzing the elements that are specific to writing for television, but elements of film screenwriting will also be introduced to the participants.
For 8 weeks the participants will analyze one season of a known television series, will write television specs and will be working on their own television series. The course is interactive and is based on screenings (examples from know series), discussions and theory. One significant part of the course is the individual work of each participant. After each course they will receive homework based on the theory that was discussed. Until the next meeting, they will be guided online by the trainer of the course. After 8 weeks, each participant will have the structure and the basis of the first season of a television show – the bible (character and story arc), outline of the pilot episode, the first draft of the episode and the synopsis of each episode.
The date for the next course has not yet been established.